About Us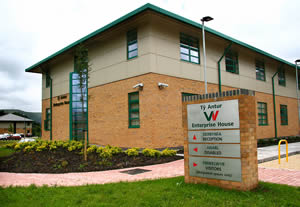 Watch Our 1 Min Video ~ Meet the Trainer & Learn About Our Courses
(Note: Currently Training on Sage 2015 Software)
Who Are We?
We began in 2003 as a bookkeeping practice. A relatively unambitious-sounding start, but we felt at the outset that what clients wanted was clear communication, that they wanted an understanding of their financial position, and that they wanted great value. It seemed our clients felt the same, and we found our business grew to include tax, management accounts and a range of business consultancy.
Clarity and value continued to be our lodestones, and we became increasingly convinced that we could improve both by teaching our clients a useful and relevant set of skills from our toolbox. And so our training company was born. We are one of the few practising accountants in the area that also have a proper classroom environment in which to learn. We feel that this working knowledge and experience puts us where we are today as arguably the leading provider of Sage accountancy training in Wales.
So now we design our courses to match the way we've done everything else. We aim to make bookkeeping and accountancy quick and simple and to remove unnecessary costs from your accountancy fees.
Please see our Terms & Conditions and our Complaints Policy.
Making Sense of Accountancy
It's important to remember that we're not just a provider of Sage accountancy training in Wales. Our roots lie in providing a complete accountancy and bookkeeping service, so it's worth getting in touch to talk about anything finance-related.
Training Courses
Our courses are delivered to small groups by accountancy-trained experts who speak plain, understandable English. You'll be working hands-on with the latest Sage software and you'll have plenty of opportunities to talk to your trainer, who'll take every care to make sure you're happy and confident.
In the case of our Sage training courses, you'll also receive an official, recognised qualification from Sage.
All of our courses include free follow-up support to ensure that what you learned in the classroom follows through to work for you in the real world.
Financial Services
We may have grown since we began our bookkeeping practice, but we're still proud of those core services that fuelled our growth. If you'd like to work with a financial practice that believes in being understandable and straightforward, and that's committed to providing you real value, then please talk to us.
Business Consultancy
If you're considering making changes to your business, planning a new venture, or just trying to make everything run more efficiently, then there's a wealth of experience and ideas here at your disposal. Our consultancy services mean, for example, that you could add the heavyweight skills of a qualified FD to your board meetings, at a fraction of the cost of a dedicated person.
Funding
We have access to a range of government and privately funded schemes that can drastically reduce the cost of moving your business forward. There are examples on our funding page, but it's always worth getting in touch to find about what schemes could apply to you.