Auto Enrolment Training
What is Auto Enrolment?
Auto enrolment is a new pension reform law introduced by the government [Pension Act 2008]. Under the new pension legislation all employers must offer a workplace pension scheme and automatically enrol eligible workers. This law has been introduced to encourage and help more people to start saving for their retirement due to increase strain on the State benefits system. It is vital that people start to contribute to a pension scheme at an early stage in their working lives to provide them with extra savings that will top up State pension.
Auto enrolment has been operational since October 2012, beginning with larger employers and slowly progressing to smaller employers. By 2018, all employers will have to automatically enrol eligible workers unless they opt out.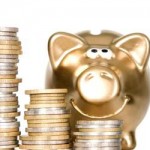 "We are not only trainers, but we are practising accountants and bookkeepers as well."
Click the heading below for more details:
♦ What is auto enrolment?

♦ Auto enrolment employee categories

♦ Eligible, Non-eligible and entitled

♦ Qualifying earnings

♦ Pay reference period
♦ Calculating pension contributions

♦ Pension schemes

♦ Three tiers of criteria to comply with; auto enrolment, qualifying, and minimum requirements
♦ Contribution percentages

♦ Seven steps to automatic enrolment process

♦ Know your staging date
♦ Assess your workforce
♦ Review and select automatic enrolment pension scheme
♦ Communicate to all employees
♦ Automatically enrol your 'eligible jobholders'
♦ Register with TPR Pension Regulator
♦ Contribute to your worker's pensions

♦ Opt ins, opt out and postponements

♦ Communication methods

♦ Penalties for non-compliance

♦ Sage pension module

♦ Below shows the extending payroll process for auto enrolment:

♦ We are one of the few training providers that are also practising accountants with up to date experience.

♦ We offer a hands on learning approach.

♦ We train in small classes of up to eight students, ensuring all students get quality training.

♦ We have excellent training facilities that are easy to get to by both car and train – a short distance from Cardiff

♦ We offer bite size training for businesses that don't want a general classroom course. We tailor make the training for them and can deliver it at their premises too.

♦ We have an excellent reputation with a past track record of more than 7 years.

Call us now on 

01443 740800

 or email Jackie or Jayson @thejdhgroup.co.uk

♦ Classroom Based – Half Day Course

♦ £ 150 per student