Double Entry Bookkeeping Training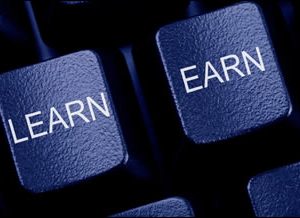 Double Entry Bookkeeping  Training – Full Day
Double-entry bookkeeping is the most widely used bookkeeping system which records the dual effect of every financial transaction a business makes. Double-entry bookkeeping is one of the oldest bookkeeping systems available, and despite the introduction of computerized bookkeeping and accounting software, understanding double-entry is still a requirement for bookkeepers and accounting clerks worldwide.
Morning Session
Petty cash – this covers how petty cash works, what security measures are needed to implement petty cash and a full exercise on how to write up petty cash using a business scenario.
Cash Book – this deals with why keep a cash book, how to write the cash book up, building on what we have learned previously in the petty cash scenario.
Bank Reconciliation – this compares the written up cash book with the bank statement received, noting the differences between the two and reconciling both sets of information.  The student learns why this is important to do on a monthly basis and why they should expect to see differences between the two sets of information.
Introduction to a trial balance – a brief understanding of what a trial balance is and why it is needed in bookkeeping.  Using the information and exercises from petty cash and the cash book, we now transfer the information to a trial balance.
Afternoon Session
Source Documents – we look at how these are used to build an audit trail.
The Accounting Equation – the student learns this equation and how it applies to bookkeeping.
Double Entry & Accounts – an introduction into what debits and credits are.
Basic Filing – how best to file and group documents.
Sales and Purchase Day Books – what they are and how to write them up.
Debtors and Creditors and their control accounts – understanding how these link up.
Understanding the basics of VAT – this covers different vat schemes, vat rates, vat stagger groups and most importantly, what vat is and how it affects businesses and individuals.
Vat and double entry bookkeeping – how to enter vat into double entry and T accounts and use the information to process a vat return.
'Carried down' and 'brought down' – what do they mean and what's the difference?
Day's summary – this pulls together everything that has been covered into one full hour's exercise, involving T accounts, debits and credits, control accounts, vat, individual customer accounts, the bank account and a trial balance.  This is half an exam paper that candidates would sit if they were studying the course in college.