Sage Training Courses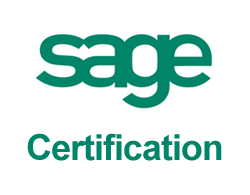 Our Sage courses are delivered to small groups by accountancy-trained experts who speak plain, understandable English. You'll be working hands-on with the latest Sage software and you'll have plenty of opportunity to talk to your trainer, who'll take every care to make sure you're happy and confident.
In the case of our Sage training courses, you'll also receive an official, recognised qualification from Sage.
All of our courses include free follow-up support to ensure that what you learned in the classroom follows through to work for you in the real world. We can also help you with your bookkeeping on Sage, please see our sister site.
Covering Wales, West midlands, Gloucestershire & The South west
 "We are not only Sage trainers, but we are practicing accountants and bookkeepers as well."
Why train with JDH?
♦ We are one of the largest independent, certified trainers of Sage in the UK.
♦ We are one of the few training providers that are also practising accountants with up to date experience.
♦ We offer a hands on learning approach that also leads to a certified qualification.
♦ We have an excellent pass rate for our students.
♦ We train in small classes of up to eight students, ensuring all students get quality training.
♦ We train on the latest software.
♦ We have excellent training facilities that are easy to get to by both car and train – a short distance from Cardiff.
♦ We offer bite size training for businesses that don't want a general classroom course. We tailor make the training for them and can deliver it at their premises too.
♦ We have an excellent reputation with a past track record of more than 7 years.
♦ Please check our Student Results page to see their performance the past year.
Call us now on 

01443 740800

 or email Jackie or Jayson @thejdhgroup.co.uk
Why get a certification?
Choose this exam if you want to stand out from the crowd and show the world you know how to use Sage.
♦ Sage Certification Provides:
♦ Proof that you are a competent Sage user
♦ Credibility for potential employers
♦ Career advancement
♦ Increased earning potential
♦ Competitive advantage – it sets you apart in the job market
♦ If you're an employer looking for training for your people, Sage Certification helps you:
♦ Increase employee competency
♦ Increase productivity
♦ Increase employee morale
♦ Helps identify individual skills
Contact Us